Events
Published on January 10th, 2011 | by CCAT
What a Wonderful Evening… AGM Update
If you didn't make it to our AGM last week,  you really missed out!  We had a very encouraging first hour as we caught up with what has been going on at CCAT over the last year and heard some great stories of our progress.  Of course, every part of CCAT – from the schools work to the intelligence gathering – all need volunteers urgently, and this was also something that was mentioned several times.
The evening took off when our panel stepped up to the platform and gave us an update of what each of their organisations is working on currently, as well as the trends of trafficking over the last year.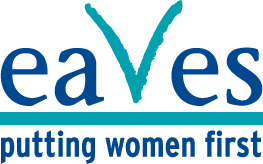 We were thrilled to host such high-profile speakers at our AGM, who were fascinating to listen to, as well as showing strong knowledge, and passion to fight the crime of trafficking in the world today.  Not only that, but they had all sacrificed their time and energy to spend the evening with us, travelling across London, the UK, and even the world to get to us!  Our most sincere thanks go to Denise Marshall from Eaves for Women, Andy Desmond from the Anti-Trafficking Consultants, and Liam Vernon from the UKHTC for their time and support of us.
The final part of the meeting involved a question and answer session with the panel, regrettably too short.
And of course, sandwiched either end, our fairtrade chocoloate fountain!
If you would like to find out more about any of these organisations, please click on the following links:
http://www.eavesforwomen.org.uk/
http://www.soca.gov.uk/about-soca/about-the-ukhtc
http://www.antitraffickingconsultants.com/